IIFD prepares students for professional excellence in design and business. through rigorous and adaptable academic programs, experiential learning and innovative partnerships.
From the Director's Desk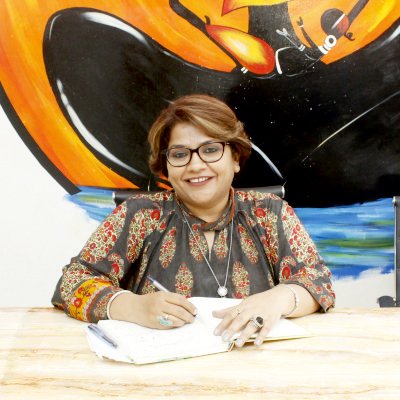 Vimi Vansil
Director, IIFD

The Indian Institute of Fashion & Design was Set-up In 2004 With a Long Term Vision.If you have a unique vision for your life, but how do you get there?
IIFD provide a roadmap to put your plans into action.At IIFD you'll receive the advanced tools, the creative expertise, the industry training and those key connections that will set you apart and launch you in your career. We've created a vibrant learning experience uniquely situated in the best place to have influence around the fashion world. You'll be energized by faculty, staff and fellow students who all share your enthusiasm for excellence.
We're a one-of-a-kind INSTITUTE where your talent, hard work, determination and our careful guidance truly give voice to your vision.So keep your eyes open and your focus fine-tuned. As you move toward your destiny, don't forget to stop along the way to enjoy the journey with others.
Yes, take a bold step and walk through these doors. You'll discover not just the profession that you imagined, but the pathway to get there."
Brands & Placement Partners