Bay window is a window which project outwards from the exterior wall of the house. It can be easily seen in old buildings or houses in some foreign countries such as New York, France, Italy and UK. Best Interior Designing Courses in Chandigarh focus on this design idea a lot. In India we can find similar projections in some old hawelis and forts. But, today these are back in trend and are made in contemporary homes.
This window project outwards thus, creates some additional floor space inside the room. It not only makes the room look larger but also gives a grand view outside the window. The inside space can be used in multiple ways. Best Interior Designing Institute in Chandigarh i.e. IIFD offers a wide knowledge on this. It can be either kept empty to just stand and have a view outside or can be used to make a sitting area and spread various cushions over it for comfort. While making a sitting area, one can add book shelves on adjacent walls or beneath the sitting area to utilise the negative spaces. You can have a small comfy corner in the nook of the bay window and relax in the warm sunlight in winters.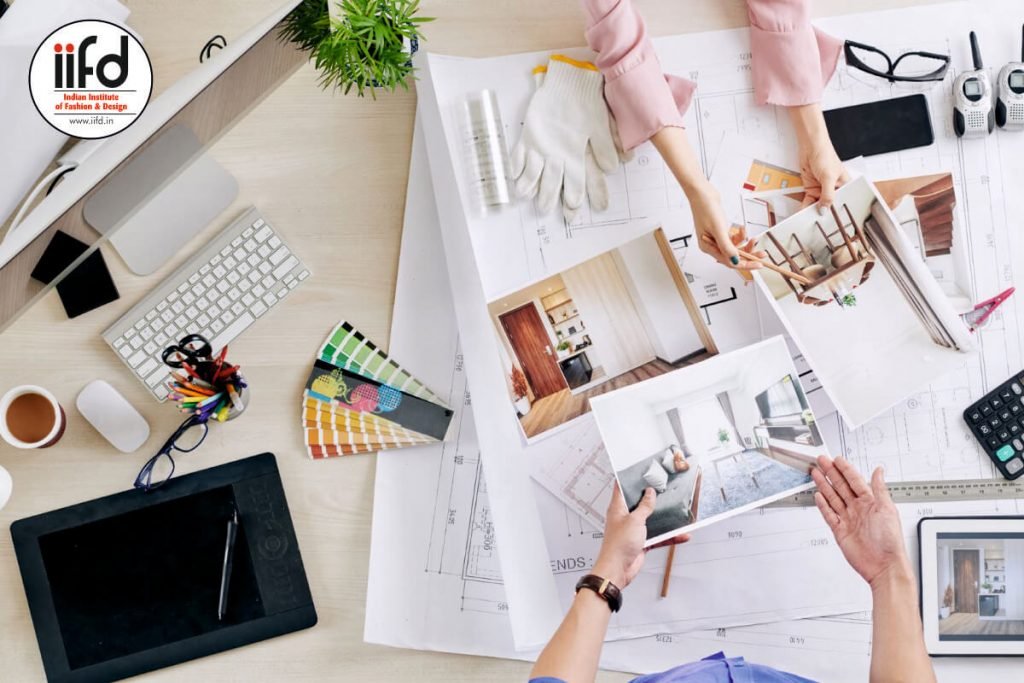 Even it can be used to make a working space with an outside view and breeze of fresh air. Top Interior Designing Colleges in Chandigarh are the best source of practical learning on this idea. You can add a working desk and book shelves with a comfortable chair. Grey curtains and a grey couch in the bay window can be added if you don't want your window to be a focal point in the room.
By making a floor to ceiling bay window, one can experience the feel of outdoor sitting area in the indoors. You can add a dining table to this area and have your breakfast with the feel of outdoors. One must go for Best Interior Design Course in Chandigarh from IIFD in order to turn their idea into a great career. Bay window can even be made in kitchens and you can do your cutting and chopping with the view outside. It can be a perfect place to keep piano if the window is in a living area. One can play music on the piano with beautiful view outside and even save the indoor room space. So, don't wait and come ahead to Join IIFD i.e. Best Interior Designing Institute in Chandigarh to add this beautiful window to your career.