Fashion has repeatedly been described as an extensively creative and descriptive profession. This is why everyone in this field knows that the best way of putting ones work across as a designer is by excelling at visually being a good storyteller through mediums like art and apparel making. Similarly there are a number of human related skills like interpersonal relationships with clients, merchandisers and subordinates that a fashion designer must also grow into gradually if they are not already flourishing at them. All these abilities are practice based which is why having the right set of tools can be a bonus, for example good quality stationery. Fashion Designing Courses requires lot of tools & software knowledge & here are two categories of fashion designing tools – one physical in nature and the other more cerebral where designers use their intellect to put across ideas. With the passage of eons more sophisticated and complex tools have been developed and some refined for aiding fashion designers with making history.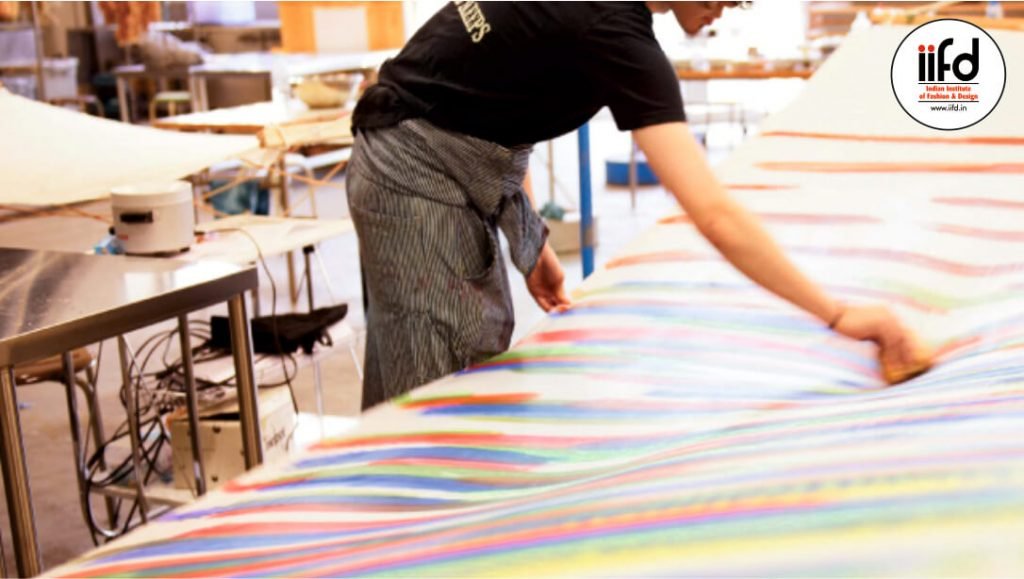 While speaking of tools in fashion that are utilized by apparel designers we must keep in mind that the list is quite endless, from measuring and marking tools in pattern making to fashion art or draping tools. The first step in designing begins with drafting sketches where tools like pencils (2HB & 2B) are preferred, clear/transparent rulers, markers, erasable colored pencils and white bond paper are all considered important. Fashion Designing Courses in Chandigarh provides deep dive knowledge. Then the aforementioned is prepared on a drafting table after which the step with the draping of the muslin commences. Therefore, certain important draping tools are tape measures, French curve & hip curve tool, dressmaker pins, fabric shears, adhesive & non-adhesive style tape, blue & red colored pencils, tracing wheel tool, a yardstick and L square. These are used carefully on a dress form to gauge an idea of what the final look of the garment would turn out like. Certain designers today choose to use fashion design software, CADs like Adobe Photoshop or Illustrator to generate their illustrations to attain an immaculate degree of accuracy. Beyond the already discussed tools come the pattern making, sewing and production ones that in summation round off the entire designing process. It is crucial to talk about this paraphernalia in brief, so that students have an idea of what establishments like IIFD and their future career have in store for them.
Pattern making a step in tandem with pattern drafting requires tools like unlined white pattern paper, an awl, paper scissors, scotch tape, weights, dressmaker's tracing paper, a notcher, an oaktag, a tracing wheel & a needle point tracing wheel amongst a few. This procedure is generally performed on a tool known as a cutting mat. A few items like tape measures, transparent rulers, erasers, sharpeners and the curve tools are used in common in many other aspects of fashion designing as previously mentioned. Become a Master of All this By Apply For Fashion Designing Courses at IIFD Chandigarh. For sewing apparels tools like fabric shears, dressmaker pins, clippers, pressing cloth, seam ripper, tailor's chalk, sketch & tracing paper roll, beeswax, thread-spool stands, needles, threads and fabrics are vital. The sowing is done on a sewing machine depending on the type of work that needs to be done. Finally, the production development tools are quite similar to ones that have been cited for example white bond paper or tailor's chalk. The usage of all these tools and many others is taught repeatedly at all good fashion institutes or schools.