An artist mind just can't stop scribbling. It's a sentiment behind the creation of any design. Besides having, a great sense of fashion, a designer just can't, indeed, do without sketching. A design can't be a pinch of thought unless it's not delivered on paper by sketching. Sketching aims to make a realistic approach and appeal to the design. The primary purpose of any design out of imagination is only held with the power of sketching. Below facts will help you to get to know the role of sketching in fashion designing and its importance.
Sketching is a dynamo of fashion designer –
Combination of presenting the art on drawing and a vision of artistic, is all together a game changer for a fashion designer after professional fashion designing courses. Sketching skills are very important as a base to learn the art of design for fashion industry. The move of roll of pencil is like a turning clock for whatever design one thinks of.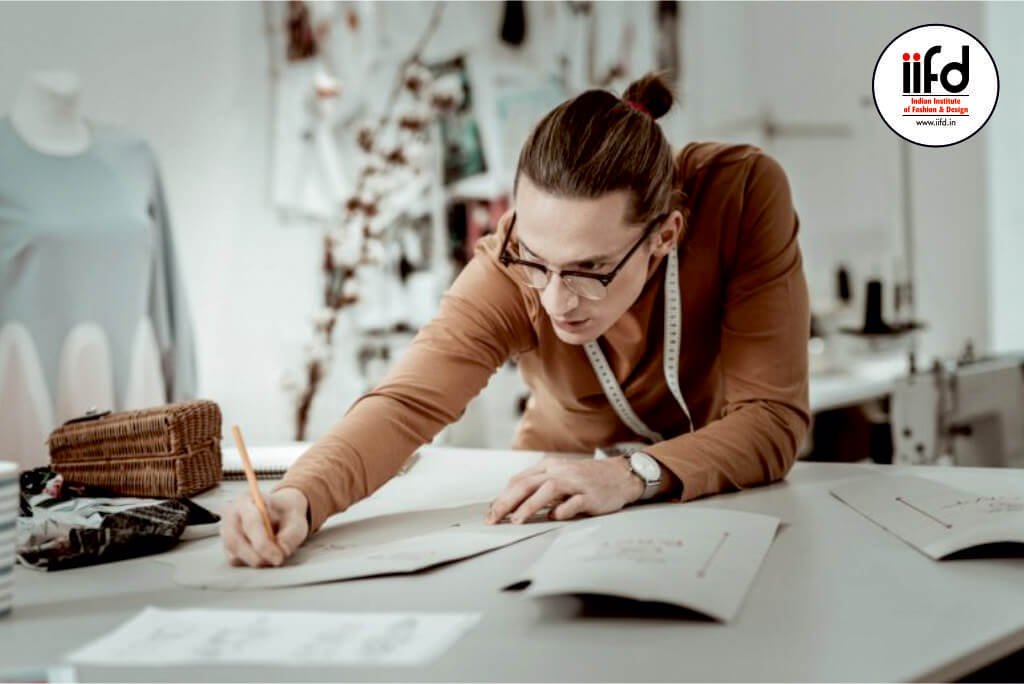 A wide palette-
Sketching itself holds a palette of acumen a designer is carrying. Knowing the shapes, compassing the functionality of a design, embellishments, ordinary to out of –ordinary, relevant feature, expression, sentiments behind the creation, a step ahead to your mind are the best practices taught in fashion design course…. It adds an immense value to the sketch.
Marked as impression –
An imaginative mind can't just really talk the things out without giving a visibility, but how about putting it to work? On a serious working, a better insight is carried, presented …. The design shows up into an actual design. One can learn this professionally by joining Fashion Designing Colleges.
A skill important for fashion designing career-
One can't express through words and actions about what design really he/she has in mind especially, when one wants to pursue his passion of design in a career looking objective. The imaginary intelligence is boost into a real expression only after the art of sketching .it has a big leap seeing the competition today rising in this glamorous industry.
Client's expectations-
A Fashion designer mind is really expected to show, represent his attitude of design; he/she carries besides words into a visual way too. Fashion Designing Course these days prepare student well for this. The artistic mind shows up and the clients get that confidence to believe in your creative outstanding mind. The compositions and layouts are well understood before one enters into software's. The size and scope of the design is well captured. Once client is approved of design, it's very movable to talk about embellishments and colors to be added.
One can only widen his designs into shape after knowing the attributes of designing, before exploring on computers .the multi thoughts of ideas start popping in the mind as the contact of mind-hand goes in coordination. You are always ready with handful of ideas of all the designs, one thinks of. Lot of designers spends their time in sketching like product designers before actually giving reality to any product like a shoe, bag, furniture piece …. They see n test design in various ways technically later, after it's approved by their own imaginations.
Illustrations by Sketching Skills –
Once you join the school of fashion, it just starts very well with basics of sketching the designs in form of illustrations. Through sketching only one can give composition to their illustration. The quick pencil sketch really fastens the clarity of likeness of what is visualized in mind. So Join the Best Fashion Designing College i.e. IIFD – Indian Institute of Fashion & Design. Designers self-sketch before switching on to any software's.
Creates a portfolio –
A designer can always have his journal to record the designs, his creations, a wall of art, exploring multiple options emphasizing the patterns and creations.