Studying Fashion trends, sketching things out, standing out amongst the crowd and using innovation and creativity to its best level are a couple of things that are required to become a fashion designer. Today, the Fashion industry is an outcome of excellent creativity and has been witnessing amazing growth in the recent years.
To reach the top tier in this fashion industry, aspiring students need a complete understanding of basics of design, a rational range of material knowledge, also possess innovative and creative design skills, and have a thorough knowledge of global fashion and design scenarios.
IIFD is one of the best Fashion Designing Institutes in Chandigarh. All the courses they offer have an essential edge in innovation and enterprise with a deep understanding of fundamentals of design and material palate. Best fashion design courses in Chandigarh are offered by none other than IIFD. These courses combine theoretical as well as practical workshops, site visits, and a range of opportunities to select from. The institute also encourages students to participate in fashion shows along with intellectual studies on all dimensions of the very vast and varied fashion industry.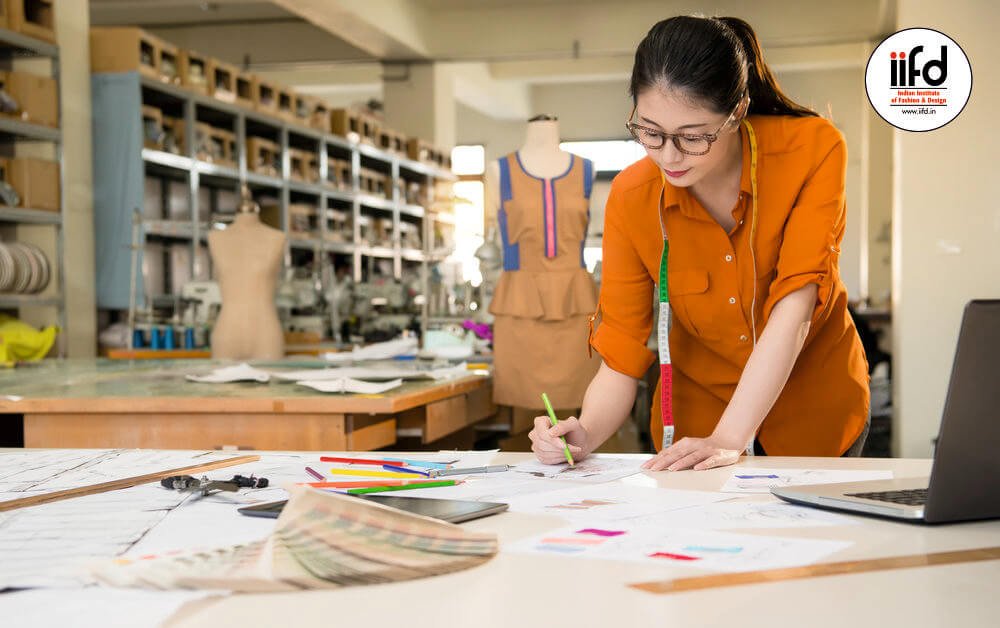 WHERE TO FIND THE BEST FASHION DESIGNING COURSES IN CHANDIGARH
Fashion designing is a vast, creative and an interesting career option. In order to excel at whatever they do in this dynamic field, students should enroll themselves in a reputed fashion design institute. IIFD believes in the three Cs. At IIFD, the learning methodology is contemporary, comprehensive, and career oriented.
By enrolling in IIFD, that offers the Best Fashion Designing Courses in Chandigarh, students will gain the required confidence, essential skills in fashion design along with an in-depth knowledge of the latest fashion trends.
IIFD promises to focus on the individual need of students. The teaching faculty at IIFD is also well versed with modern teaching techniques. Also, IIFD is ranked among the top fashion design institutes in India. At IIFD, there are training programs for students to become successful professionals in the fashion design industry.
At IIFD, the curriculum is prepared and regularly updated by the fashion experts. Additionally, in order to cater to the individual needs of students, IIFD offers several other courses. IIFD, being one of the best Fashion Designing institutes in Chandigarh, enroll in the soonest and begin your journey with IIFD to a successful career in fashion designing.