The thought of interior design instantly brings to mind homes or offices and their aesthetics. How the items those were put together to tie each and every room in were thought up of and how in a certain fixed budget it was made possible to transform a space into something magical. It is never just a mindless process of picking and choosing certain things that must go into a living or work space. Best Interior Designing Institutes in Chandigarh can really be a magical game turner in your career. Interior designing is a highly creative field with a lot of imagination involved in it to make something out of nothing. Just like in fashion the aim is to create an extraordinarily beautiful and awe inspiring visual. Without a flair for fine things and an artistic instinct it would make little sense to approach a profession where every detail matters to the client, as this is an investment they must live with for a considerable amount of time.
Interior designing has been something of a part of our society since a very long time. Since centuries it has been considered an essential especially to royalty and dignitaries so as to maintain a certain status of style. Best Interior Designing Courses in Chandigarh have a detailed curriculum on all modern and old design aspects.
The more lavish and tastefully put together a person's surroundings the more confidence they exude and it also says a lot about their personality traits and nature. Every interior designer has a niche that they develop with time and experience and it tends to come through in their work time and time again like little trademark of sorts. Like in any other business of design it is hard to find a stronghold in interior designing initially, but once a good solid reputation is built up, the prospects in this area are huge. Many big architectural firms tend to hire good interior designers and there is always starting one's own firm and taking up various exciting projects. One can become interior designer, assistant architect, interior stylist, design manager, home stylist, corporate designer, furniture designer after doing degree and diploma courses in interior designing.
Along with passion it is extremely essential to keep in mind that the homes and properties being designed are to fulfill the needs and desires of the patron. Best Interior Designing Colleges in Chandigarh not just offers theoretical stuff but also provide practical/working experience during the course. Which is why having a good set of communicative skills and excellent knowledge of management can help going a long way, particularly with unyielding clients or government officials, where persuasion is the way to go. It is true that many architects or students of architecture tend to venture into the field of interior design due to their vast knowledge in understanding spatial differences and renovations. They also tend to have an inclination towards the arts as technical diagrams and illustrated plans are a part of their learning. Lastly, if money management is an attribute you possess and also a keen eye for detail then being an interior designer is you're calling in life because many times designers have to work on a stipulated budget to produce a masterpiece.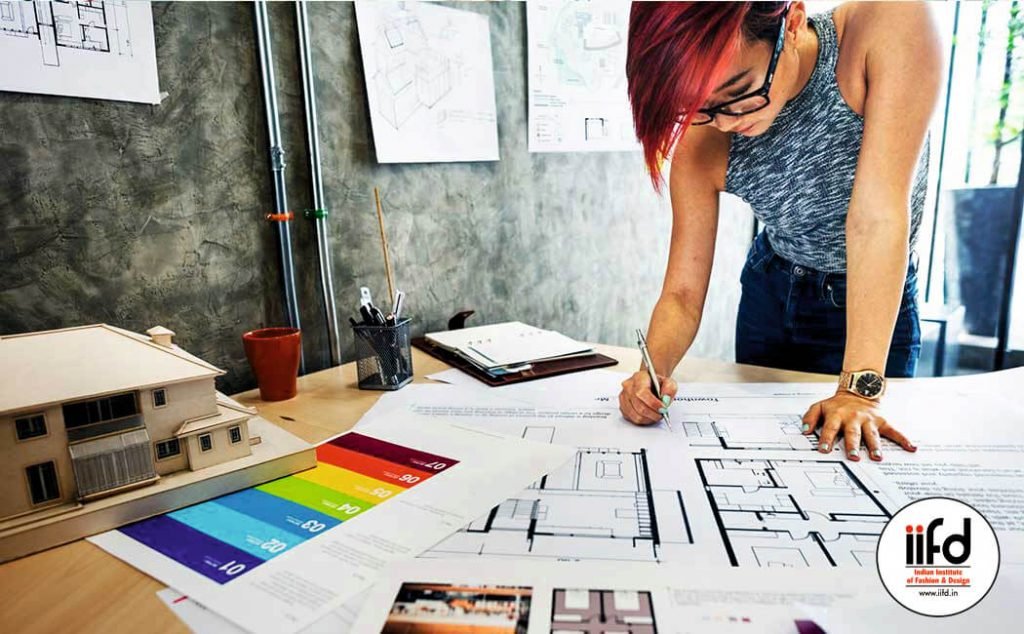 Even after the completion of a degree, diploma or certificate course in this arena a designer can either directly move into or specialize further in designing temporary exhibition spaces, residential, workplace, commercial, education, leisure, hospitality or healthcare. Best Interior Designing College in Chandigarh i.e. IIFD have proven placement records and you can be the next. The pay is another very lucrative aspect of this profession which is why it tends to be a sought after career option, where starting salaries alone are quite high. Everything put together the world is your oyster when it comes to choosing to be an interior designer especially in today's economical climate.