All of us love to dress up! We all agree that we want a private space where we can get ready on regular basis or for some party, where there are all our clothes on display and we can choose from entire closet just like we go shopping. Sounds like a dream! But you can easily turn this idea into a reality. Interior Designers from Best Interior Designing Institutes in Chandigarh are having this concept as their master stroke key. You can ask your interior designer to revamp your store area into a chick walking wardrobe with dressing area.
It's not only a desire but is essential. It's important to organize all our clothing and pairs of shoes and all other accessories. we need to build a space adjacent to our bedroom to keep all this stuff, this space is called 'dressing room'. This nice concept of organizing your home into a dream is nicely taught in practical sessions at IIFD and thus it got named as Top Interior Design Institute in Chandigarh. Times have gone when we used to dress up in our bedroom in an open area where everything comes out from our small n messy wardrobe from clothes to accessories and pair of shoes. For women it's a big deal to keep everything in a small area especially the ones who love makeup!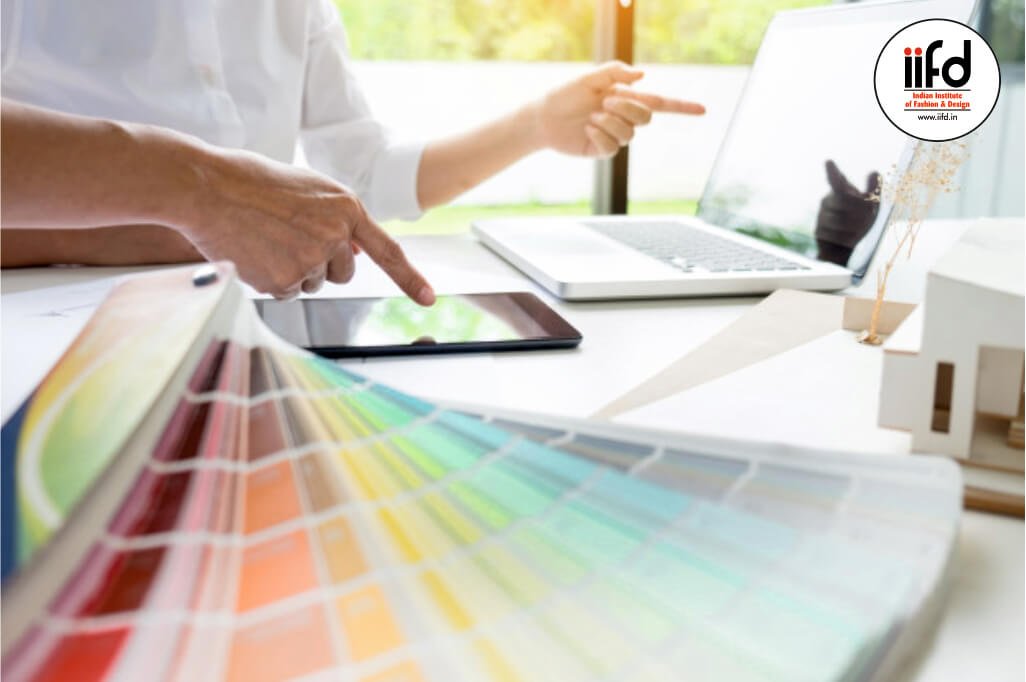 Now a days, where we are modernizing, we have become aware of the fact that the dressing unit should be a different room which should be attached to our bedroom or washroom to dress up easily without hassle every morning. It can accommodate everything from clothes to shoes and jewelry if organized properly. Many popular interior designers who completed their studies from IIFD – Best Interior Design College in Chandigarh are offering these services by opening their own brands of interior designing. For this you can hire an interior designer or can do it yourself with knowledge of right material and measuring the space accordingly. 'Space is money', therefore we need to utilize it in an appropriate manner.
Dressing room is a paradise for shopaholics, who spend so much in clothing and accessories .If you are spending a lot in clothing then you must invest in making a separate room for all the pretty stuff! Go on and make this heavenly space in your interiors.