School to college transition for Students is very crucial phase of any student, especially if he or she is looking forward to make his or her career in creative fields like fashion designing. Inspiring creative students who want to have a successful career in fashion designing as Fashion Designers should start their higher education in Fashion designing courses right after completing their 12th.
IIFD as a professional Fashion Designing Institute have developed many successful fashion designers who are pursuing their careers with most of the top Fashion brands of India and Abroad. Indian Institute of Fashion and Design nurtures the students with the most experienced faculties and with advanced up to date fashion curriculum to compete with other professional in the fashion world. IIFD provides the students with advance industrial machines to practice their practical skills in the field of pattern making and garment manufacturing. At IIFD, Fashion labs are made available to the students, at all time for enhancing their skills.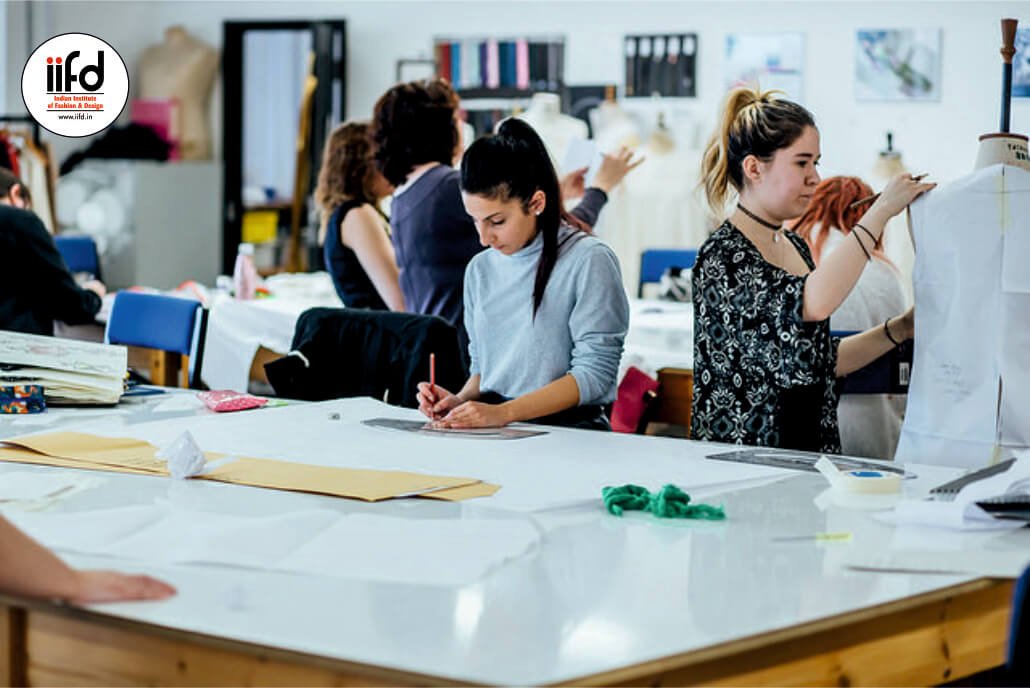 In Fashion Designing courses, students have many choices to start their education in this field, by selecting the right course for their self. Fashion courses like Degree in Fashion Designing, Diploma in Fashion Designing, Diploma in Garment Manufacturing Technology, Diploma in Fashion Illustration, or other specialized course like Diploma in Textile Designing, Degree in Textile Designing or Advance Diplomas in Fashion Design or Advance Diploma in Textile Design. The course content and the time duration for all the above said Fashion Designing courses is different and is selected on the parameters of the fashion career his or her want to pursue.
IIFD expert educational advisors or education counselors help the budding students to the select the right career for themselves during the extensive pre admission process. Students are also given extensive orientation for the Best Fashion Designing Course to make the walk on the right path.