Fashion designing is putting your creative ideas on a piece of paper in a very realistic way. Those ideas are put in the form of sketches that are made by the designers. The idea basically comes from the passion & making of sketches comes from the talent of the person.
Sketching is an art and it needs the appropriate support and guidance which is provided that can only be attained in the Best Fashion Designing Institutes in Chandigarh, one of the popular place in India.
The sketches are made in a very creative way by the designers, showing their idea a realistic outlook. So, here we are going to tell you about how the sketches are made by the designers.
Method One:
The first step taken is to draw the head of the model you are to present.
Then the designers are to draw the area which represents the face.
Then they make the outlines of the body. They use the triangle for the curves and hips of the model in the start.
Then they start with the outline of the outfit that they want to present.
Then they sketch the basic features that are required by their Design.
Then they add hairs to their sketch.
Then they draw the other details of the outfit.
Then they go for drawing the accessories as per suitability with the costume design like the necklace, bracelet, hair accessories and so on.
Then they are to erase the draft lines.
Then they add the combination of the colors that they have imagined & fill the costume with them.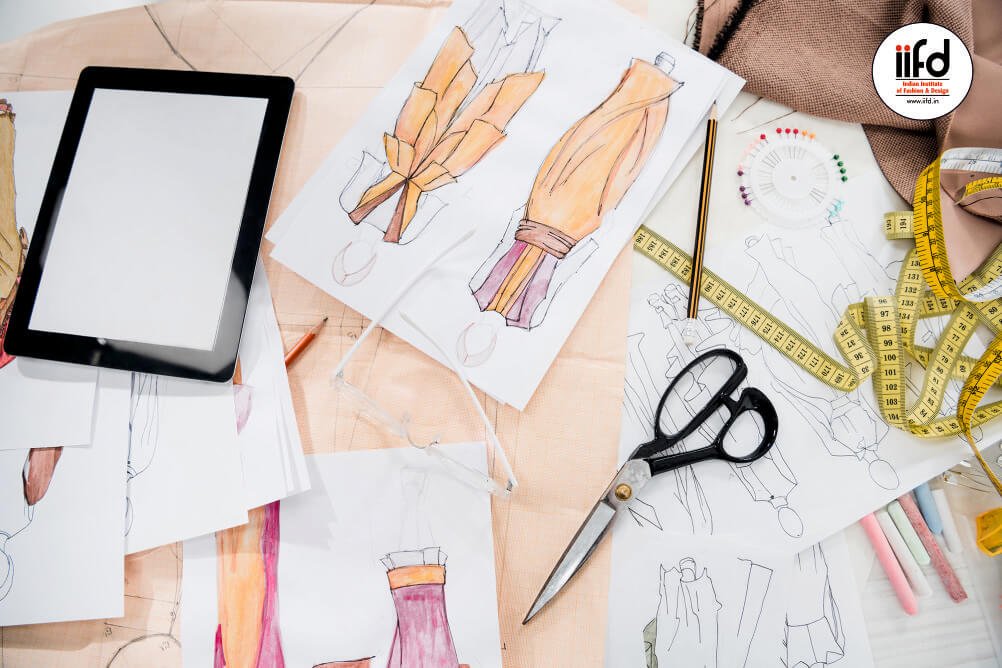 Method Two:
The first step is the drawing of the model on the back of a piece of the chart.
Then they are to make an outline of the model.
Wrap it: then they are to design the outfit but make it simple. The more simple outfits are more elegant than the embellishment one.
P.s.: One can take these outfit of some other designer but redesign it and make it yours.
So these are the two methods that are usually used by designers to make sketches to represent their work. To learn more about this skill, it is better to enroll yourself in the Best Fashion Designing College. They will provide with best of the education on sketching and other stuff and encourage you to get best out of yourself.