Fashion Designing is an art of creating designs for clothing, footwear and other fashion accessories. Fashion designs are divided into two categories i.e. haute couture and ready-to-wear. Haute couture is related to designing customized clothing fit to particular customer. Ready to wear is not a customized clothing but it is designed for large number of audience based on some standards.
Fashion designer is the person who gives the specific look to garments and responsible for garment design, color, pattern, shape, trimming, fabrics and other aspects required for garment production. The main responsibility of fashion designer is to make a market research, judge the taste of audience and convert it in the form of designs by using sketching, drawing or painting. Fashion designers sketch the designs, select pattern, fabrics and gives instructions to production house how to interpret that designs into reality.
To be a fashion designer you have to do fashion designing courses from some reputed institute or college e.g. Indian institute of Fashion and Designing – IIFD . In fashion design courses you can learn various skills whatever required to be a professional fashion designer.
Education Qualification to be a Fashion Designer
There are various type of fashion designing courses e.g. degree, diploma, masters and short term courses which you can join to be a fashion designer. Duration of fashion designing courses varies from course to courses. It might be 3 months, 6 months, 1 year, 2 years or 3 years based on the course selected by you and educational qualification is different for different type of courses. For short term and diploma courses in fashion designing you should be 10th passed. For B. Sc. or Degree courses in fashion designing you should be 12th passed with at least 60% aggregate. For master courses you should have graduation or equivalent degree in fashion designing.
Daily Routine of a Fashion Designer
A fashion designer day mainly starts with the checking of emails and taking follow up with concerned stokers or buyers.
Then he starts work on assigned designing projects or pending deigns of last day.
After creating designs he sends them for approval to client or higher authority.
He conveys his design ideas through sketching or drawing.
After approval he co-ordinates with production team, workers assigned for pattern cutting, coloring, manufacturing, finishing in order to guide them how to interpret these designs on garments in order to create desired product.
He is also responsible for testing materials, estimating cost and set deadlines for product accomplishing.
He has also to identify right market for finished products or garments.
He has to attend fashion shows, make a research and analysis to judge the taste of customers.
A fashion designer also has to work on to create a network of vendor and suppliers.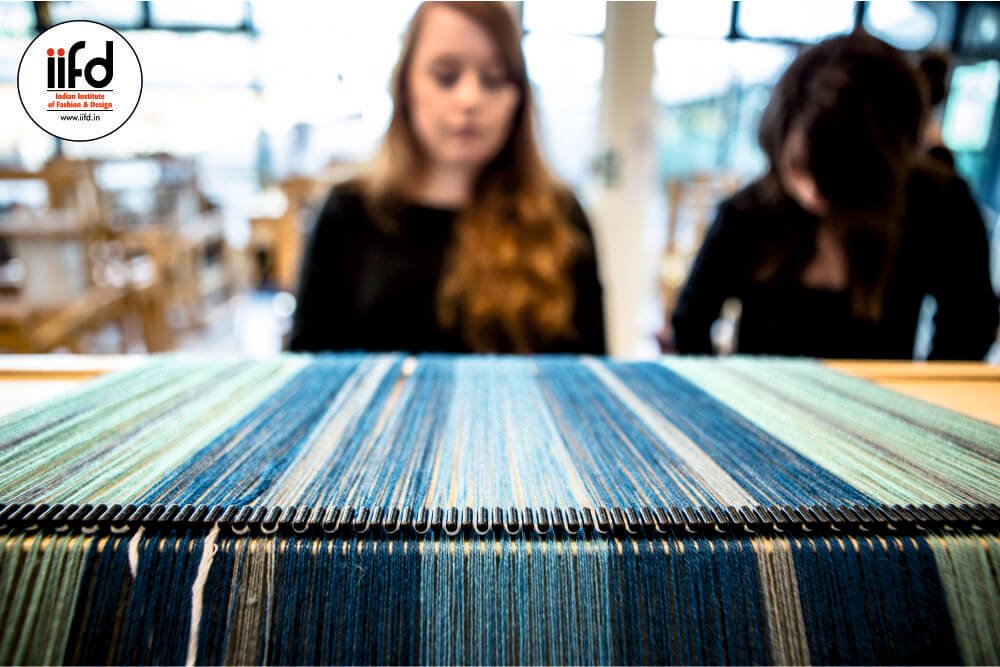 Skills required to be a Fashion Designer
High Creativity
Good Drawing
Strong Sewing Skills
Sketching Skills
Designing Skills
Business Skills
Good Communication
Passion towards Fashion
Good Judgment of Material
Good Team Player
Career Scope for fashion designer
After doing degree or diploma courses in fashion designing you have lots of career options as defined below and you can choose best suitable among them depends upon the fashion course done by you.
Fashion Designer
Footwear Designer
Jewellery Designer
Fashion Stylist
Industrial Designer
Textile Designer
Fashion Coordinator
Makeup Artist
Fashion Illustrator
Fashion Merchandiser
Fashion Consultant
Fashion Models
Floral Designer
Purchasing Manager,
Retail Manager
Purchasing Agent
Fashion Design Faculty
If you are residing in Chandigarh or surrounding areas, states like Punjab, Himachal, Haryana, J & K or anywhere in North India then you can join IIFD, a leading fashion design college in Chandigarh to get best fashion education and excel your career in the fashion industry.