Establishing yourself in the world of fashion design entitles you to become a member of a prestigious and well-known industry. Allowing your imagination to thrive can help you ascend through the ranks of the world's most prestigious fashion labels or establish your brand. Fashion design is a perfect career option for those with the necessary abilities and flair, as well as the determination to achieve. Just join one of the best Fashion Designing Colleges in Chandigarh to start with.
In simple words, fashion designing is a field that offers you the chance to test your creativity while creating pleasing and artistic clothing and accessories. It demands a lot of hard work and patience to become expert in this field. You need to understand the mindset of people that can vary from place to place, time to time. Being a fashion designer is an excellent job choice if you are a bohemian. All you need is to be innovative and think out of the box. Although not everyone is artistic, being a bohemian is a god-given talent that should never be squandered.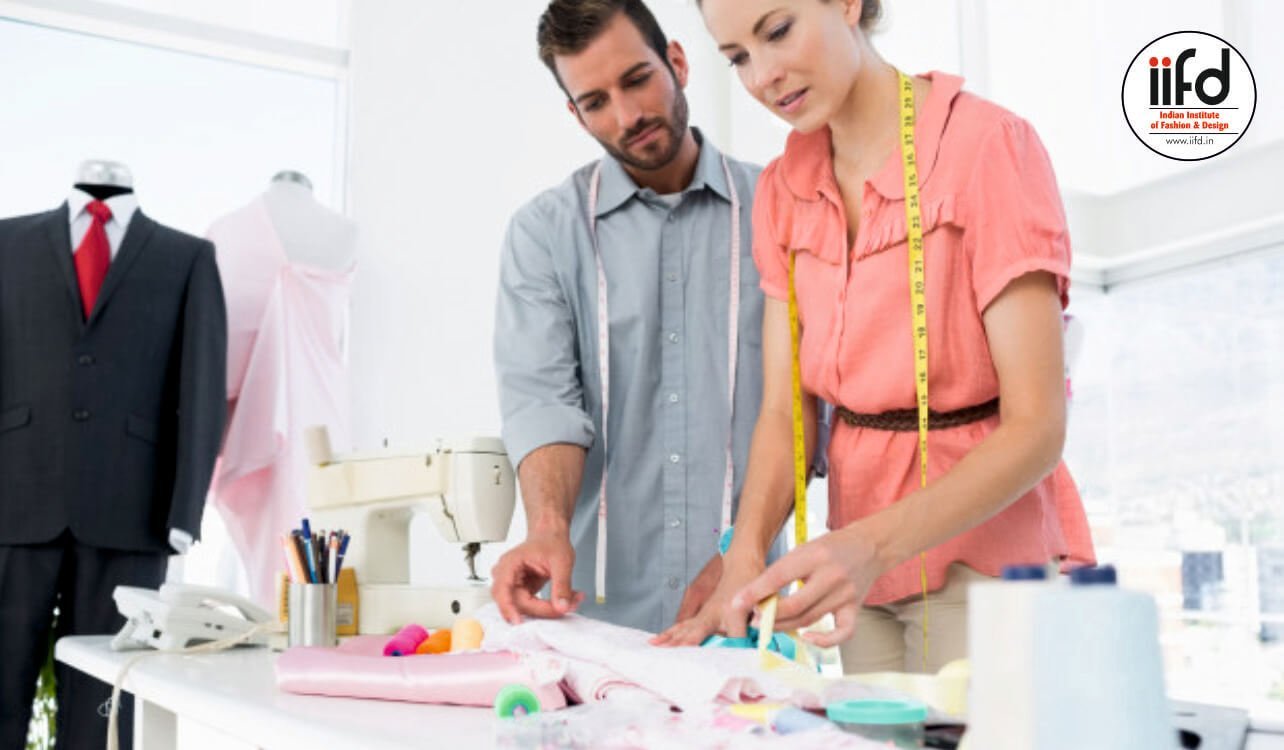 What To Do After Completing The Fashion Designing Courses!
Acquire Work Experience
It is necessary to gain any form of work experience at a design studio after you completed your studies at Fashion Design Colleges. Retail experience is also beneficial. Request job experience from fashion houses, designers, department and other retail stores, and supermarket fashion labels, and hunt for openings on fashion companies' websites.
Typical Employers
Employers in the fashion sector range from well-known designers to high-street retailers, supermarket clothing labels, and manufacturing activities. Each one has a variety of job openings in areas such as design, creation, purchasing, marketing, and public relations. You can go with some of these options after completing the Fashion Designing Courses in Chandigarh.
Skills for your CV
Throughout your degree, you will learn a variety of practical fashion design abilities, such as Technical drawing, pattern cutting, draping procedures, tailoring, sewing, etc. You'll also learn about fashion trends, consumer lifestyles, brand and market recognition, marketing and enterprise, and the ethical and environmental challenges that the fashion industry faces. Add everything in your CV in an aligned pattern so that big companies can hire you on the basis of your capabilities.
Further Study
The majority of students go straight to work after completing graduation in Fashion Design Courses. While a small minority pursues a master's degree, maybe specializing in fields like children wear, embroidery, theatrical costume, fabrics, millinery, or shoe design.
You can choose other Master's courses from Fashion Design Colleges that will allow you to delve deeper into the social, economic, ethical, environmental, or cultural aspects of fashion. Some fashion MAs are particularly practical and are graded accordingly, such as by asking students to present an original collection.