As important as it is, this is not a very new headline anymore that FDCI X Lakmé Fashion Week had recently announced its successful show. From 22nd March 2022 to 27th March 2022, FDCI X Lakmé Fashion Week has once again surprised all of us, that we are falling short of words to appreciate! Along with all the known faces, celebrities, designers etc., FDCI X Lakmé Fashion Week witnesses certain volunteers from all over the country to represent audience, and to manage specific work which is related to their field of interests.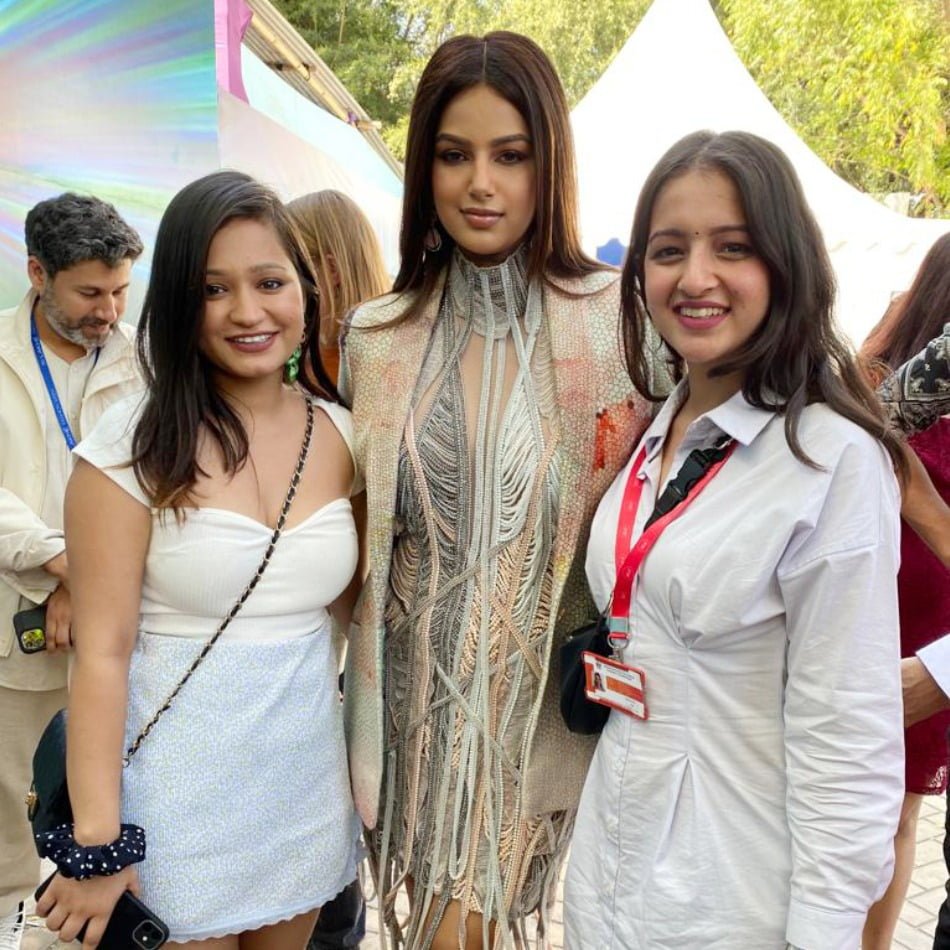 Students from Indian Institute of Fashion & Design (IIFD) were chosen as volunteers through Fashion Design Council of India (FDCI) for FDCI X Lakmé Fashion Week 2022. FDCI is known to encourage the business of fashion in India promoting its sustainability. The students chosen for volunteering were also given a chance to witness LIVE fashion shows by some renowned designers including Rahul Singh and Abhishek Sharma.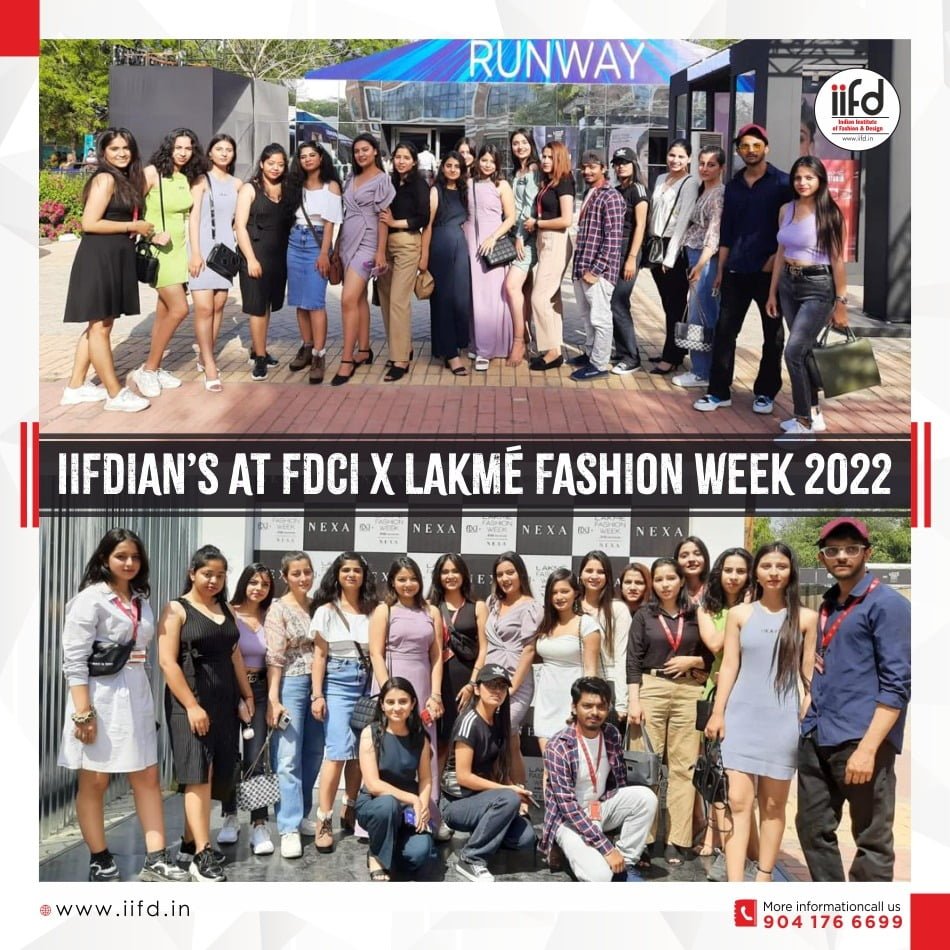 This year at Fashion Week, many top-notch celebrities were present including Harnaaz Sandhu, Kangana Ranaut, Nargis Fakhri, Kriti Sanon, etc. Not only this gives an all new, much needed exposure to the students, it also encourages them to broaden their boundaries and think out of the box! Conversating with like-minded creative people, watching their work, interacting with new colleagues, all this helps in building a very strong foundation towards a successful career ahead.
Truly said, mere degree or theoretical knowledge is not sufficient for an all-inclusive growth of an individual. Ideas, practical applications, pushing one's boundaries, knowing similar people in the field of interest, all of it matters towards an all-rounder development of the students. This difference between students having such exposure, versus those who have just received knowledge via written theory, is visibly seen in the long run when career competition comes into play.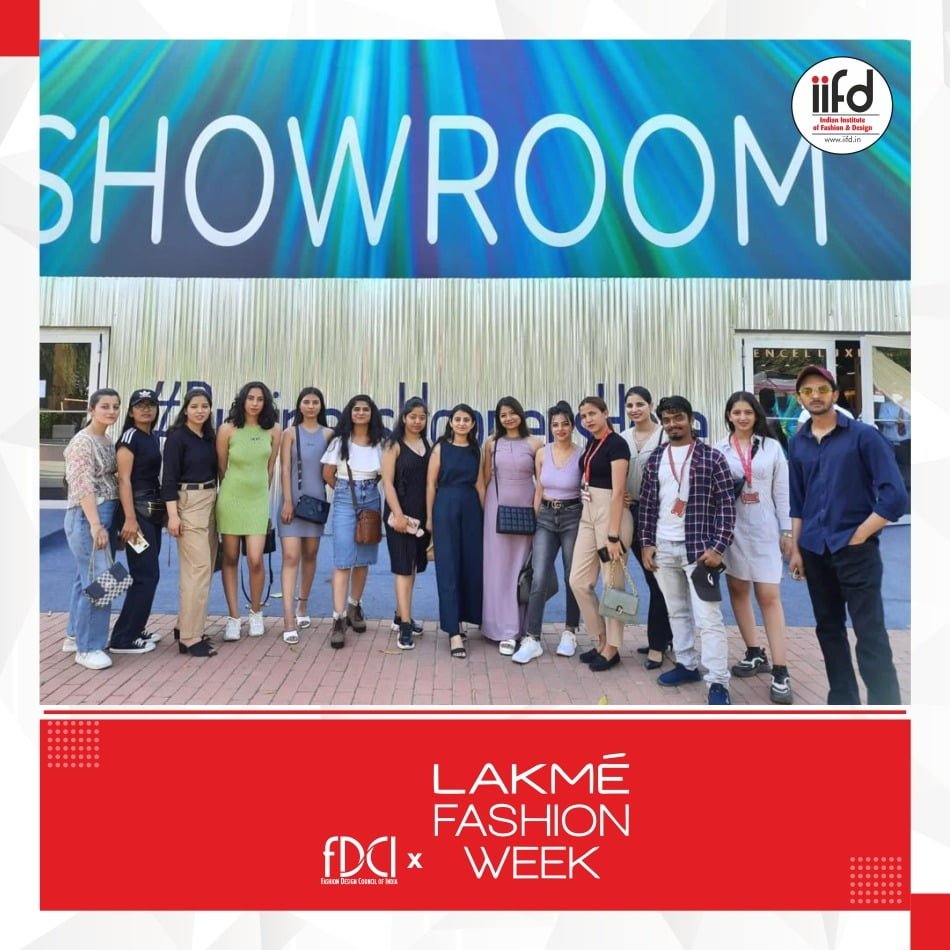 We can watch all the shows any time on digital screens, can appreciate online world as much, but the feeling of seeing the outfit live in front of your eyes on the runway, is indeed unparalleled!
FDCI is known for such fashion events all around the world, and its association with IIFD has indeed proven to be a boon for the students at IIFD. For this particular revelation, one needs an institute like IIFD which not only cares about the subject knowledge but also pushes its students to widen their horizons, to discover new fields of interest, to let them uncover their hidden talents and what they actually like!