Do you want to pursue a career in fashion but are unsure of where to begin? Do you want to know what courses in fashion design are available after the 12th grade? You've come to the right place if you said yes to either of these questions. This article will give you a thorough overview of post-secondary Fashion Design Courses that can help you launch a career in the fashion sector.
Overview of Fashion Design
Fashion design is a highly inventive and lucrative industry that entails creating apparel, accessories, and footwear. To produce beautiful and practical designs that keep up with ever-evolving fashion trends, a combination of artistic abilities, ingenuity, and technical understanding is needed. The fashion business has grown significantly in recent years and has entered a highly competitive market. Thus, in order to thrive in this profession, it is crucial to possess the appropriate abilities and information.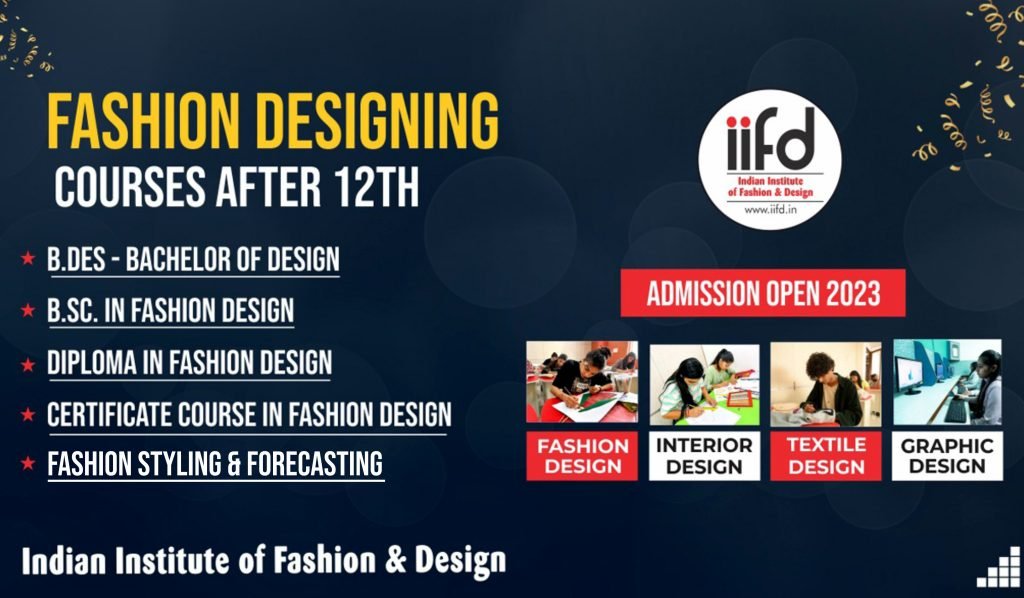 Fashion design courses after 12
After high school, there are numerous fashion design courses accessible. These Courses cover a range of fashion-related topics, including design, merchandising, marketing, and more. Let's examine the most well-liked fashion design Courses available following the 12th grade:
Admission criteria for fashion design courses
The requirements for admission to fashion design Courses differ from Course to Course. However, in general, students must have completed grade 12 to qualify for fashion design courses:
The applicant should have finished grade 12 in a recognized institution.
The applicant must have received at least a 50% on their 12th-grade exam.
Candidates may need to take an entrance exam or go through a personal interview to be considered for some courses.
Leading fashion design schools in India
In India, a number of prestigious institutions offer courses in fashion design. The following are the most well-known fashion design schools in India:
In Chandigarh, India, Indian Institute of Fashion & Design is a prestigious fashion school. Since its establishment in 2004, it has grown to become one of the top fashion schools in the nation, providing a variety of courses in fashion design, textile design, interior design, and more. The IIFD is the ideal place to launch your career in the fashion industry since it places a strong emphasis on creativity, innovation, and practical skills.